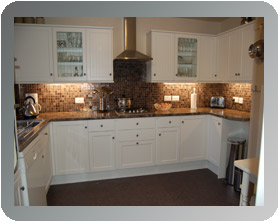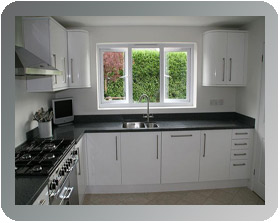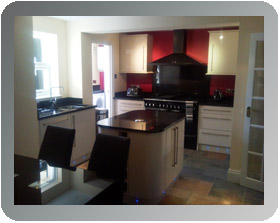 Our services
From commencement to completion MKS will look after all of your needs.
Stage One
After an initial consultation to discuss all of your new kitchen requirements we will organise the design and planning so that you can see how your new kitchen will look.
Stage Two
Once we have completed the initial design of how your new kitchen will look, you will be able to make any fine adjustments you require to get the detail absolutely right for you.
Stage Three
Once the designs have been finalised I would call on my team of experienced tradesman to work alongside me if required to complete any additional aspects of the work, such as electrical, gas, water plumbing, plastering, tiling, flooring and decorating. We can also cater for any small building works that are needed. (All work carried out includes Part P electrics and gas safe plumbing).
Stage Four
We will present you with a quotation for the full works to be completed and discuss available preparation and installation dates with you.
We project manage the jobs which we would undertake and provide you with a schedule for the larger installation jobs to ensure that you know exactly what will be happening on a day to day basis. In summary we treat our Customers to the same level of service we would expect in our own homes.